Warning
: preg_match(): Compilation failed: invalid range in character class at offset 4 in
/home/customer/www/fabiopiccigallo.com/public_html/wp-content/plugins/smart-image-loader/simple_html_dom.php
on line
1385
Warning
: preg_match_all(): Compilation failed: invalid range in character class at offset 4 in
/home/customer/www/fabiopiccigallo.com/public_html/wp-content/plugins/smart-image-loader/simple_html_dom.php
on line
690
Warning
: Invalid argument supplied for foreach() in
/home/customer/www/fabiopiccigallo.com/public_html/wp-content/plugins/smart-image-loader/simple_html_dom.php
on line
697
Warning
: preg_match_all(): Compilation failed: invalid range in character class at offset 4 in
/home/customer/www/fabiopiccigallo.com/public_html/wp-content/plugins/smart-image-loader/simple_html_dom.php
on line
690
Warning
: Invalid argument supplied for foreach() in
/home/customer/www/fabiopiccigallo.com/public_html/wp-content/plugins/smart-image-loader/simple_html_dom.php
on line
697
Warning
: preg_match(): Compilation failed: invalid range in character class at offset 4 in
/home/customer/www/fabiopiccigallo.com/public_html/wp-content/plugins/smart-image-loader/simple_html_dom.php
on line
1385
Warning
: preg_match_all(): Compilation failed: invalid range in character class at offset 4 in
/home/customer/www/fabiopiccigallo.com/public_html/wp-content/plugins/smart-image-loader/simple_html_dom.php
on line
690
Warning
: Invalid argument supplied for foreach() in
/home/customer/www/fabiopiccigallo.com/public_html/wp-content/plugins/smart-image-loader/simple_html_dom.php
on line
697
Warning
: preg_match_all(): Compilation failed: invalid range in character class at offset 4 in
/home/customer/www/fabiopiccigallo.com/public_html/wp-content/plugins/smart-image-loader/simple_html_dom.php
on line
690
Warning
: Invalid argument supplied for foreach() in
/home/customer/www/fabiopiccigallo.com/public_html/wp-content/plugins/smart-image-loader/simple_html_dom.php
on line
697
Today I am glad to publish a guest post written by Matthew Anton, a social media analyst, who has been monitoring the increasing importance of Facebook advertising in online marketing.
Clicca qui per la versione italiana.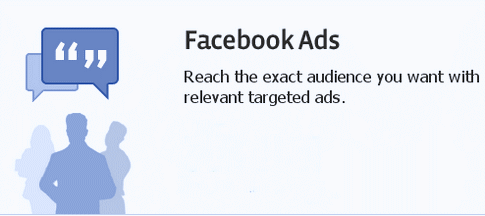 Facebook advertising has become a popular option for companies and products to adopt as an advertising campaign. This has led to a barrage of companies and services using Facebook for their advertising needs. It is common for you to find your competitor also using Facebook as an advertising platform and therefore you need to make your Facebook Ad campaign to work well for you. The success of any advertising campaign is based on a few factors and it is no different for an online Ad campaign. Ad campaigns on Facebook are becoming popular by the day and this has led to a surge of Facebook advertising campaigns being run on Facebook. If anyone wants to have a successful advertising campaign on Facebook, there are a few Facebook advertising tips that will be helpful to him.
[box type="warning" ]Click to Tweet: 16 Facebook Advertising Campaign Tips via @fabiopiccigallo #onmarketing http://wp.me/p44aku-a4[/box]
16 Facebook advertising campaign tips
The most important tip is to ensure that the advertising strategy in place is a good one that suits Facebook and the product.
Care should be taken while selecting the model of advertising as both models Facebook provides are sensitive to the strategy and the product you are willing to promote.
Always be clear in the model of advertising you want to adopt. Pay per click is good for companies that have certain brand awareness, but if your product or service's brand awareness is yet to be built, then opt for the pay per thousand impressions.
Cost per click model works for some products ad campaigns and Cost per thousand impressions for some. So get the model right and select the correct upper cost limit for your ad campaign.
Picking an upper cost limit that is much higher or lower than required can ruin an ad campaign.
Always analyze the performance of your ad campaign and tweak the campaign if required.
Make the ad as attractive as possible, as it has to stand out in a members' page to get the attention it deserves.
Vibrant colors, good design and catchy phrases will certainly help to make your ads attractive.
Create a fan page to supplement your Facebook ad campaign and get people to like it or join it.
Facebook ad campaigns will require your time and dedication. If you do not have the time to spare, the best option will be to hire the services of an online marketing expert or company.
Interacting with fans and followers is very important in a social media marketing campaign.
Ensure that the fan page is filled with information that will provide the visitors with answers to their queries.
Conduct surveys, contests and other interactive programs to help increase the interaction of your fans.
Have a feedback section where your customers or people who have used your services can provide you with their feedback.
Use this feedback to improve your product and services. Most of all, be sure that you write back to the people who leave their feedback. This will let them know that you are taking their feedback seriously and will  reinforce their loyalty to your brand.
Try to innovate and bring out new methods to improve fan engagement as it has been proven that regular fan engagement leads to increased business.